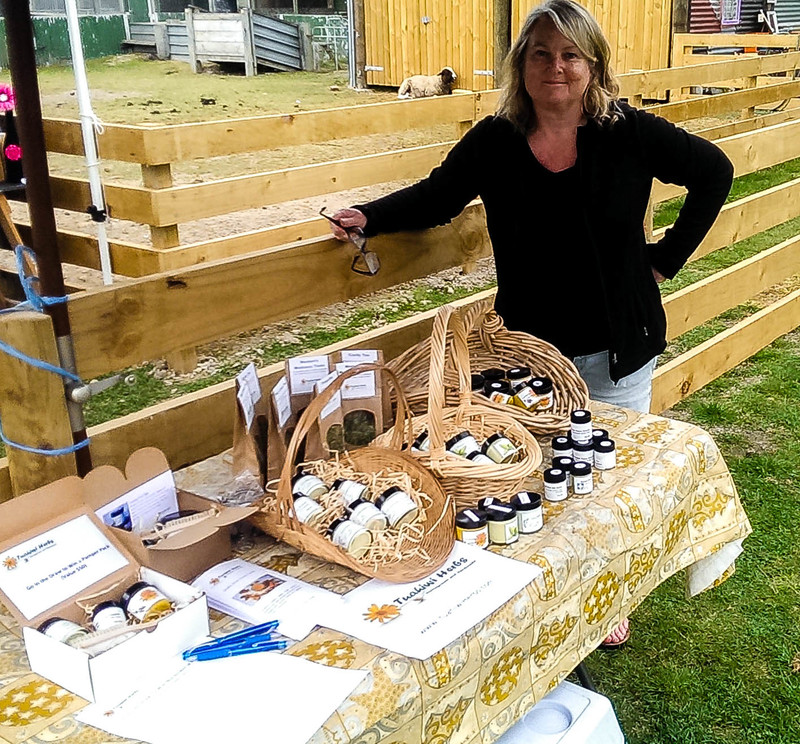 I know that I shouldn't be mentioning the "C" word and in fact I have banned my kids talking about Christmas until December (although evidently Christmas in the Park is on 24th November). However, I just thought that I would put it out there that craft markets are awesome places to buy unique and interesting Christmas presents.
Last Sunday I had my first market at my neighbours' house in Tuahiwi. She is setting up a craft studio and has been running regular craft groups for years at her house and decided to run a market day to celebrate the opening of her new studio and to showcase local craft peoples' work. She is a really amazing person and you should check out her website
http://heavenlea-touch.weebly.com/
. It was a great afternoon. There was an awesome band playing mellow music, great coffee and a nice atmosphere from fellow stall holders and people attending the market. I really enjoyed the opportunity to talk to lots of people about my products and to let them smell and sample the creams and ointments. I am going to be doing another market this Sunday at the Ohoka Garden Tour and Fete. Don't miss this opportunity to visit some stunning gardens and to look around some interesting craft stalls. Maybe even buy a Christmas present or two. If you do go come and say hi to me. For more information go to
http://ohokagardentour.co.nz/fete
.