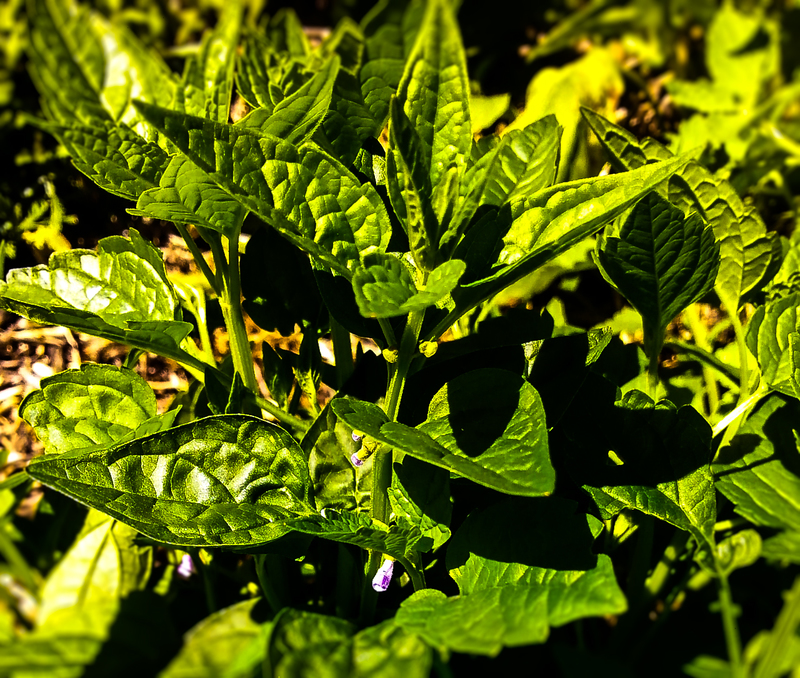 This is Scullcap (Scutellaria lateriflora). It dosn't look much and it has a pretty weird name – which is actually based on the way the flowers look and not its herbal properties! It is a truly amazing herb (and I know that I do tend to say that about a lot of herbs!). It is considered to be a premier nervine which means that it calms down the nervous system and helps to relieve tension and anxiety. It is very relaxing and calming for an agitated mind and great for situations of extreme stress. I used it in a tea blend last Sunday after the big earthquake that we had and it worked amazingly to calm me (and one of my children down). I hope that everyone in Canterbury is coping OK with this fresh round of earthquakes. I must admit that I found the big earthquake last Sunday more upsetting that I would have expected. It didn't help that my favourite Royal Doulton teapot that my grandparents had received as a wedding present (in the early 1900's) fell off the shelf and smashed.
I have blended skullcap with chamomile flowers, lavender flowers and lemon balm, all herbs well known for their relaxing properties and named this blend,
Relaxing Tea
. I probably should have named it Earthquake Tea because it worked so well for me! It is delicious as well as being very relaxing and calming of my mind before I go to bed. It has now replaced Tranquility tea as my regular night time tea.
I was very inspired and blended some other new teas as well:
Happy tea
,
Calming Tea
(for children) and a
Mother's To Be Tea
.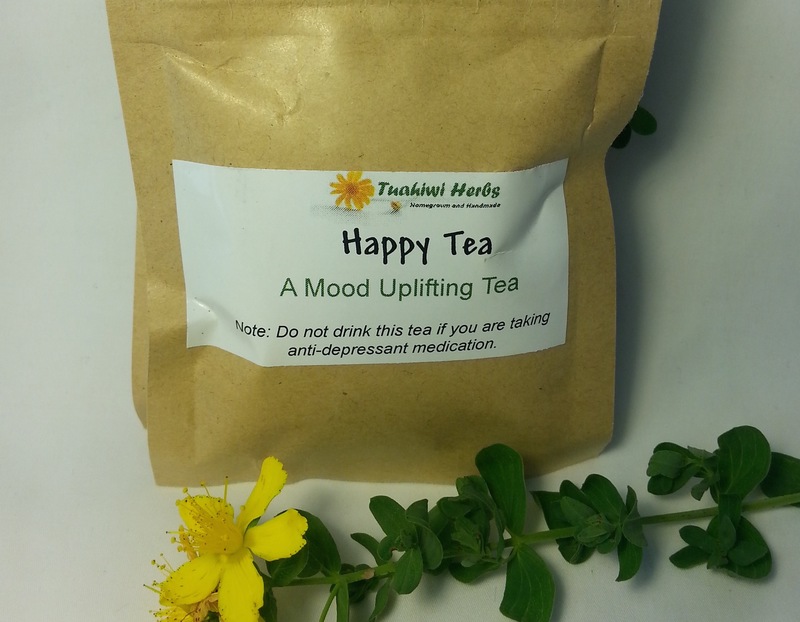 Happy Tea
contains St Johns Wort, Lemon Balm and Lemon Verbena. St Johns Wort is very healing and uplifting to the nervous system and can help to alleviate mild depression. People with anxiety and depression and people who are suffering from tension and irritability can experience a marked calming and uplifting benefit from St John's wort. It is a tonic herb so that the longer you use it, the better it works. For this reason, then, to get the best mood enhancer effects, this tea needs to be drunk at least twice a day for 6 weeks. This tea shouldn't be drunk by anyone taking anti-depression medication.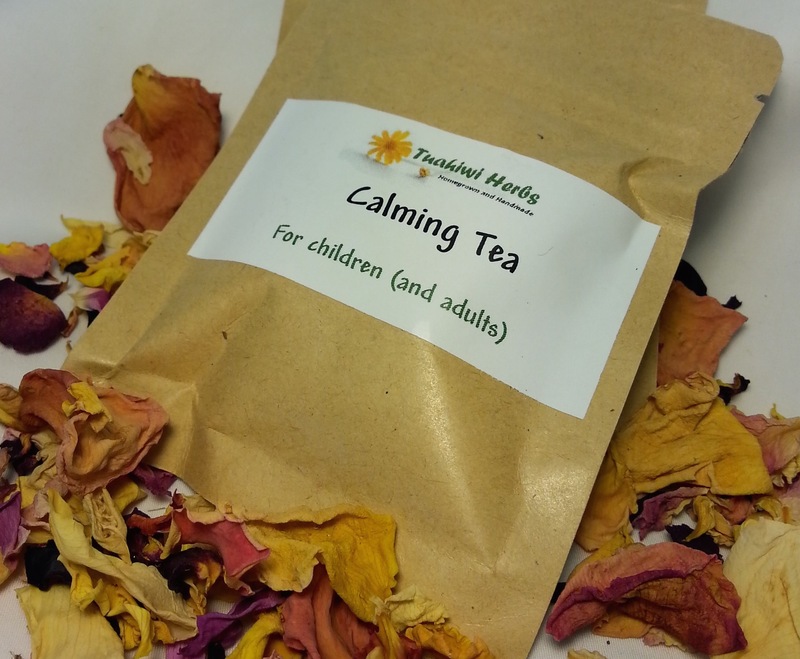 Calming Tea
is a lovely, fragrant, sedative tea for children (and adults) containing Chamomile flowers, Spearmint, Catnip and Rose petals. Chamomile has a calming effect on both the nervous and digestive systems. When brewed in a tea, it is delicious and brings a sense of well being.
Catnip is a wonderful nervine that is safe to use with children and adults. It has a calming, sedative effect and can help ease fussiness in children: it promotes sleep and is good for calming upset stomachs (including helping to dispel gas).

This tea is naturally sweet but honey can be added to sweeten for your child. If you are feeding this tea to a baby, then let it cool and then give the baby a small teaspoon every few minutes. If you are breast feeding a feverish and sleepless infant, its best for you to drink the tea: the benefits will flow through the breast milk to relieve your child (and you should sleep too!).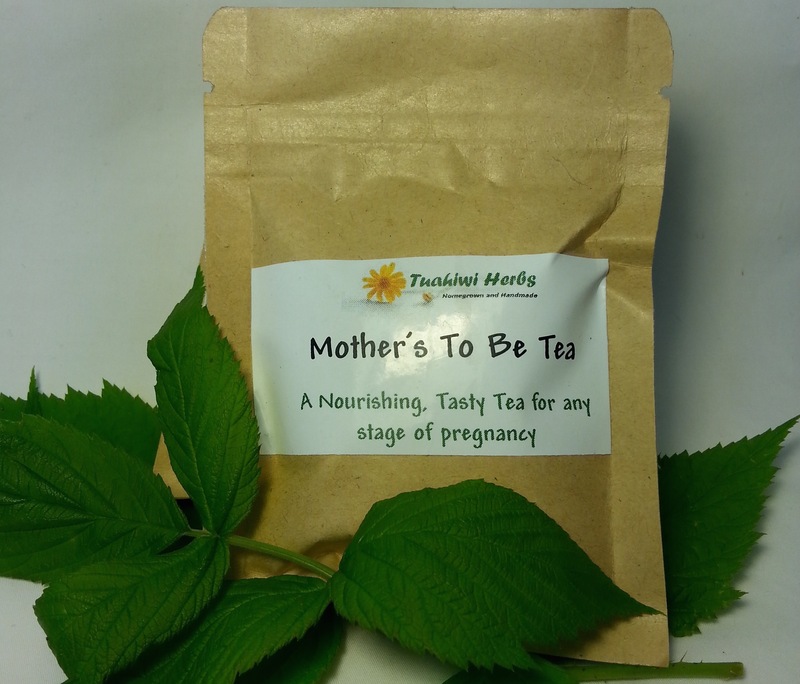 Last, but not least is my
Mother to Be Tea
which is a nourishing, tasty tea for any stage of pregnancy. It contains Raspberry Leaf, Lemon Balm, Stinging Nettle and Spearmint.

Raspberry leaf is a wonderful herb that is extremely nutritious and contains vitamins and minerals such as iron, niacin and magnesium that strengthen the body, build the blood and help restore energy. It is a favourite for pregnant women as it is a powerhouse of green energy, safe enough to use everyday and delicious.

Lemon Balm is a tonic for the nervous system. It has nervine properties that can reduce nervous tension, relieve agitation and help the body relax. It is also very uplifting and soothing to the spirit. It has been approved by German authorities to be used for tension, anxiety and poor sleep.

Stinging Nettle is a great tonic herb which is rich in minerals and vitamins (iron, calcium, magnesium, potassium, zinc, chromium). It strengthens and tones the whole system. It is a superfood that restores health and vitality.
Rosemary Gladstar (a famous herbalist) says of nettle that "she is convinced that it is one of the superior tonic herbs and is as important as many of the famous Chinese "long life" herbs."

Spearmint adds a delicious sweet, mint taste and is a wonderful stomach ache reliever for children and a tonic for the nervous system.